Trench Drain Grates

Replacement Grates for All Manufacturers
Trench Drain Grates
Overview
Trench Drain Replacement Grates

Fall 2019 Promo - FREE SHIPPING on Orders Over $400

View all products in all categories.
Standard trench drain grates from 1 1/2" to 12" wide and covering the wide range of manufacturers.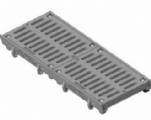 Larger and for heavier duty, these trench drain grates range in sizes from 13" wide to 51" Wide.

More Trench Drain Grates By Manufacturer. Also a Custom Grate Section
Various Locking Systems Available

Available in 1 Meter and Half Meter Sections.

Materials include Galvanized, Stainless, Iron and PVC.

Trench Grate widths from 4" to 12''

Channel Locks Available.
Clearance
Best Sellers
Heavy Duty Best Sellers
Menu
Site Links


Fall 2019 Promo

$400 Minimum
Order Today!