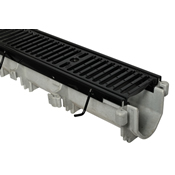 6" Zurn Z886HD Heavy Duty
Complete kits from 6 to 100 feet
Heavy Duty Frame and Grate with HDPE Channel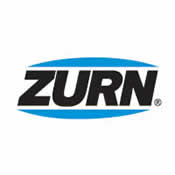 Kit

Price

s

10-99 Ft

Features

More

Info

rmation

Pic

ture

s

Spec

ification
CPZ886HD Series - 6" Wide HDPE Channel - HD DI Frame - DGC C Class Ductile Iron Grates - Caps
Click on "Configure" For more Detail And Upgrade Options for each Length
Free Shipping on Orders Over $400 - Excluding Neenah Products - Contiguous US Only
Features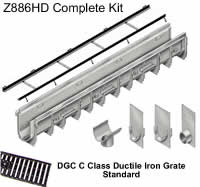 Complete system - Each Kit includes:
Specified Number of Trench Drain Channel

Specified Number of HD Frames
Specified Number of DGC Ductile Iron Grates
All Grate Lockdown Hardware

1 - Bottom outlet connector

2 - Solid End Caps

1 - End oulet .

Key advantages of Zurn Z886 6" Wide Trench Drain: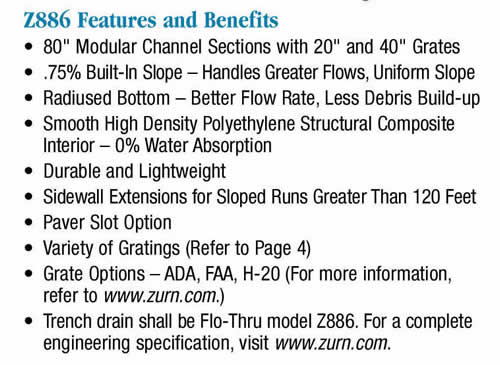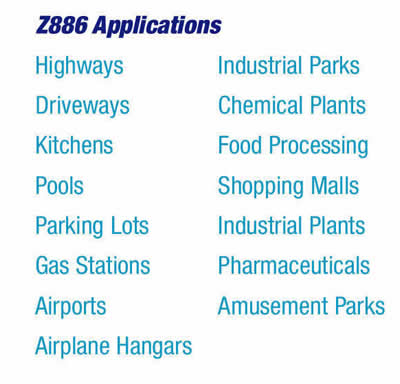 Need more information?
Contact Us
Today!
More Information

More Information
Grate options

Z886 Trench Drain Comes with a Variety of Grating Options including 9 Colors of HPP Grate Colors.

Trench Drain Supply can supply any of the grates listed.
Our CPZ886 Series Trench Drain Kits list the most popular grating options, but we can customize a quote with any specific grate required.
Just contact us if you need a grate not listed with the kits.

To View Replacement Grates Only Click Here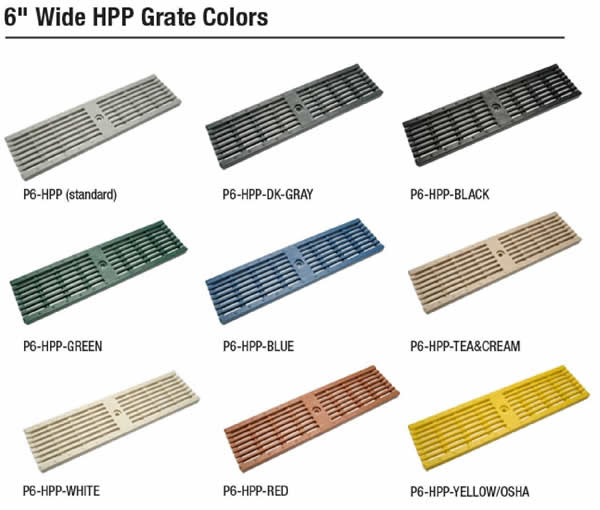 Pictures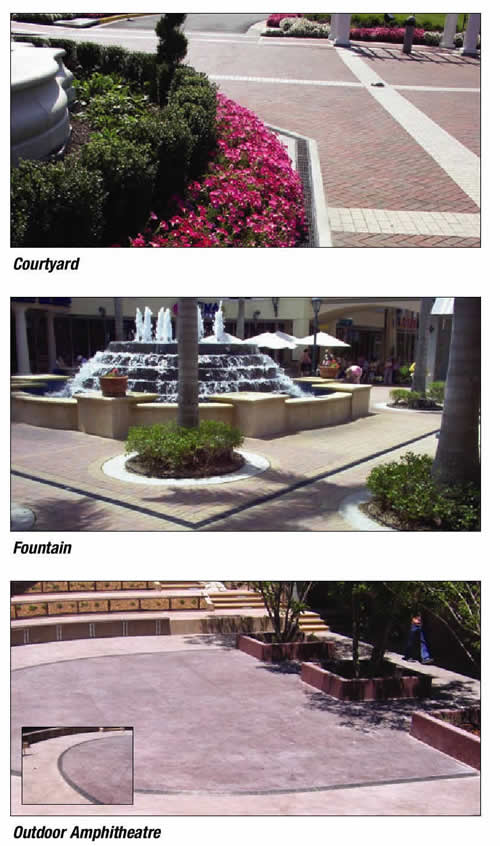 Specification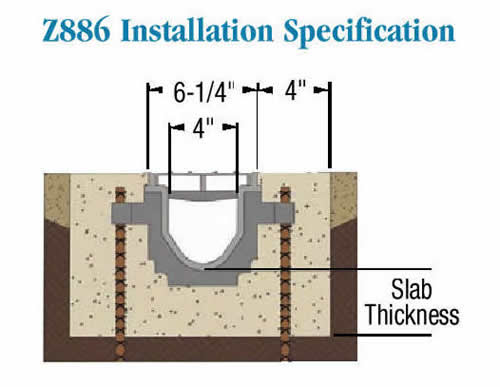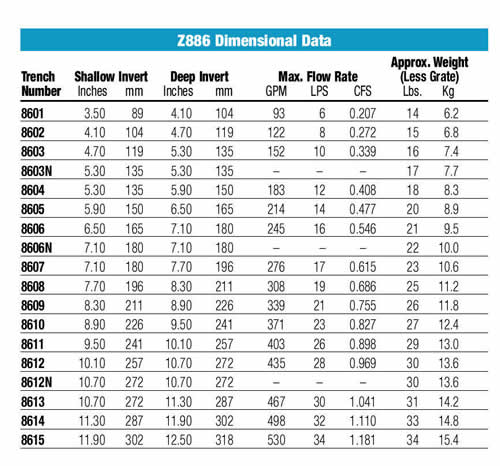 Individual Items

Click here to view individual 6" Wide Zurn Z886 Channel and Accessories.
Price /