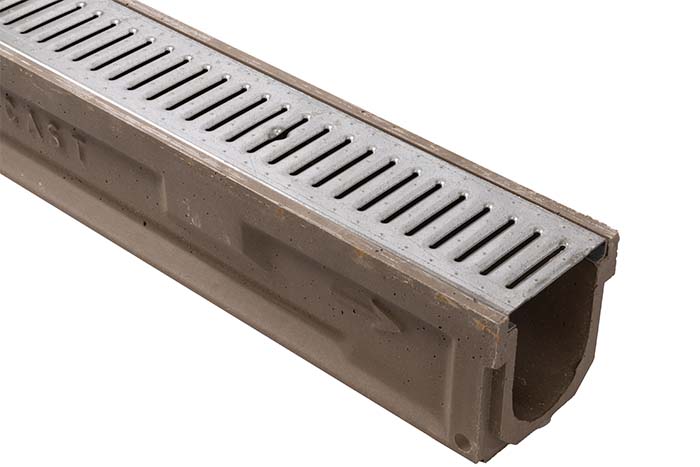 6" Wide Polycast 600
Polyester Polymer Concrete with Polymer Edge
Complete kits from 8 to 96 feet
48" Channels and Large Variety of Grates Available.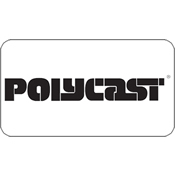 Kit

Price

s

10-99 Ft

Features

More

Info

rmation

Pic

ture

s

Spec

ification
TPC600 Series - 6" Wide Polycast 600 Poly Concrete - Galvanized Grates - Endcaps
Click on "Configure" For more Detail And Upgrade Options for each Length
Free Shipping on Orders Over $400 - Excluding Neenah Products - Contiguous US Only
Features
Overview
Complete system - Each Kit includes:
Specified number of 4 foot (48") sections of
6" wide concrete trench drain
Specified number of grates

2 - Universal Solid / Outlet End Caps

Specified Number of Grate Lockdowns.
2 foot Extension Available
Installation Chairs Available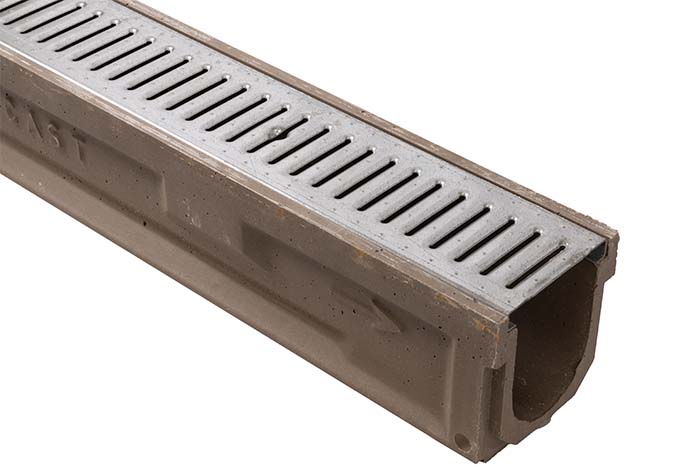 Key advantages of Polycast 600 Series Concrete Trench Drain:
Ideally suited for a variety of commercial and industrial applications.
Flow rates of 470 GPM per outlet are attainable.

The precast trench sections and grates are made up of 2' and 4' lengths.

Certain 4' and all 2' channels have 4" bottom cutouts for pipe connections.
The Polycast 600 series is available in Polyester or Vinyl Ester Polymer Concrete.
The polyester as displayed here is for most drainage applications.
Vinyl Ester Polymer Concrete is used for high corrosive and high temperatures applications,
contact us for a quote on Vinyl Ester Polymer Concrete Applications.


Frames are available for use with hard wheel Traffic.
Need more information?
Contact Us
Today!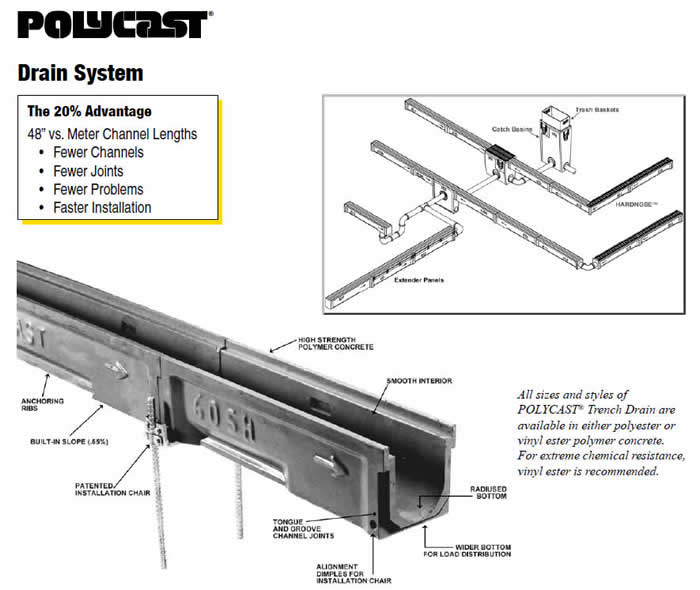 More Information
The Polycast Presloped System is designed for a variety of applications, both indoors and outdoors. Polycast is made of polymer concrete, a high strength, chemical resistant, closed cell material. As a result, Polycast drains offer a high degree of chemical resistance, have a water absorbtion value of less than one percent, and are more than 4 times stronger than ordinary Portland cement concrete. Rapid drainage, durability and resistance to freeze/thaw cycles make Polycast trench drains ideal for outdoor applications. The 24 and 48 inch components make Polycast extremely versitile. With the proper components, a flowrate of 840 GPM per outlet is attainable.
Combining simplified installation, high durability, and lower cost, Polycast systems are proven superior in surface drainage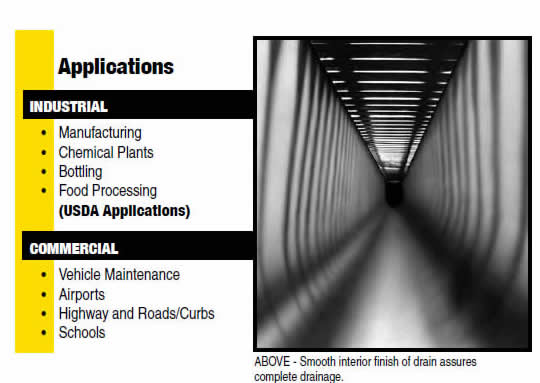 Accessories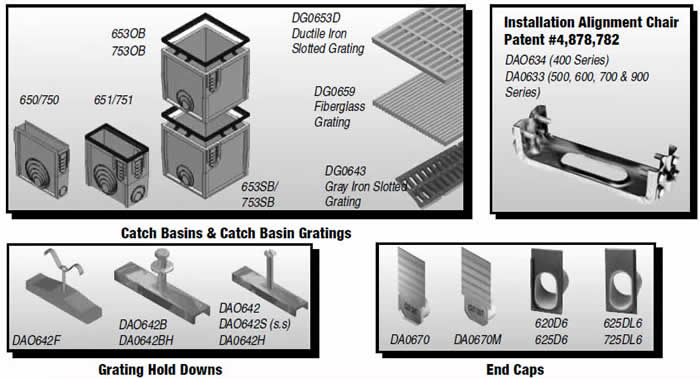 Channel Adapters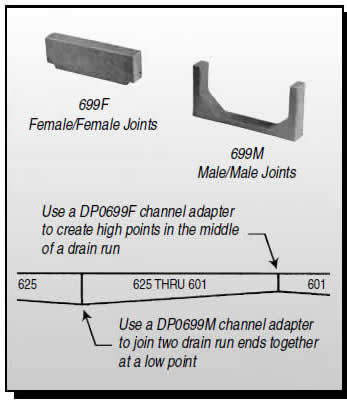 Pictures
Fall Options

No Fall - Flat
The straight channel section is used where no fall is required or where natural fall suffices. In general, installation of no fall trench drain is easier and is used in the majority of applications.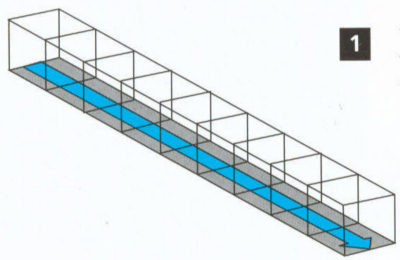 Linear Fall - Presloped
The integrated Linear fall with a constant gradient of .05% ensures a positive discharge. This presloped trench drain is used in specialty situations or where engineering specification require.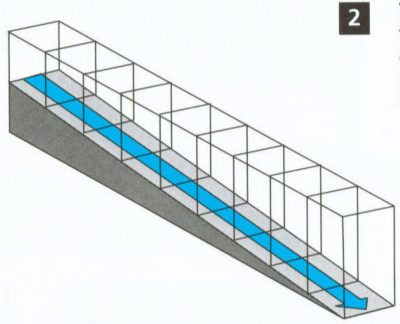 Contact Us today.
Specification
TPC600 - POLYCAST 600 Specification
TPC 500 / 600 700 - POLYCAST 500 / 600 / 700 Grate Specifications
Price /