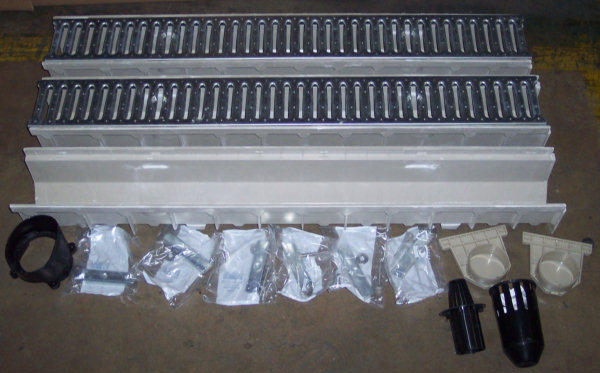 Trench Drain / Driveway Drain
4" Wide Fiberglass - 6 Ton Load
Commercial Grade

Flat only - No Slope
Kit

Price

s

10-99 Ft

Features

More

Info

rmation

Pic

ture

s

Spec

ification
CPS303 Series - 4" Wide Fiberglass Channels - Galvanized Grate - Endcaps - Trapset- Locks
Best Seller
- Order by 2 PM EDT and this best seller ships 5 PM same day.
Click on "Configure" For more Detail And Upgrade Options for each Length
2020 Promo - Free Shipping on Orders Over $400 - Contiguous US Only
No products are currently available in this category.
Complete system - Each Kit includes:
Specified number of one meter sections of trench drain.
Specified number of galvanized slotted grates (6 ton load rated)
Specified number of galvanized lockdowns for the grates.
2 - end caps that can also be outlets.
1 - Bottom outlet connector.
1 - Dirt grate that fits the outlet.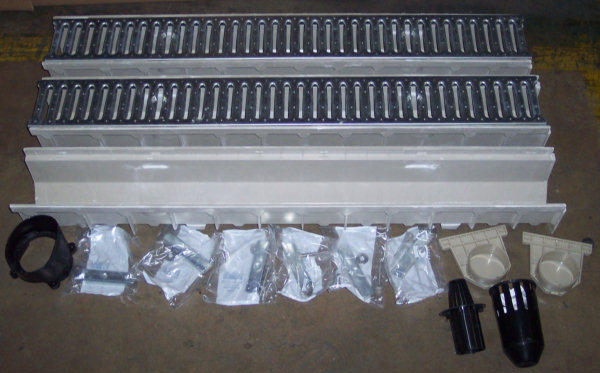 Channel Features
Fiberglass reinforced polyester, extensively proven over many years.
Lightweight, Stable, able to withstand extreme loads.
Frost proof, Rustproof, Abrasion and Heat Resistant.
Extremely resistant against salts, acids, oil, gasoline, hot asphalt and liquid manures.
Special ridges provide optimal anchorage and bracing during concrete pour.
Self-cleaning due to its very smooth base and favorable cross section.
Easy to install
Grate Features
Galvanized steel slotted grating.
Wheel load to 6 tons for passenger and commercial vehicle traffic
Standard locking bar which fits in preformed recess in channel wall and bolt draws the grate to the bar.
More Information
Fiberglass trench drain is resistant to abrasive and corrosive liquids and is unaffected by freeze thaw cycles experienced in exterior installations. The smooth internal surface promotes efficient water flow and creates a self-cleaning action to reduce maintenance expenses. The lighter material allows prefabrication of multichannel trench rain runs that can be handled easily.
This is commercial grade trench drain. It has no slope. This keeps the sediment in the trench so it will not clog the lines.
This trench drain is ideal for Garages and Driveways, Parking Garages, Pedestrian walkways, Gasoline Stations, Car Washes, Underground Garages and much more.
Material: Fiberglass
Grating: Galvanized Slotted Grates
Locks: Standard Locks Included
Width: 4" Interior - 5.3"Exterior
Pictures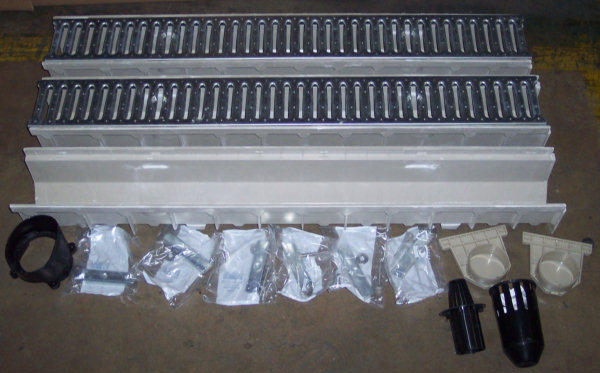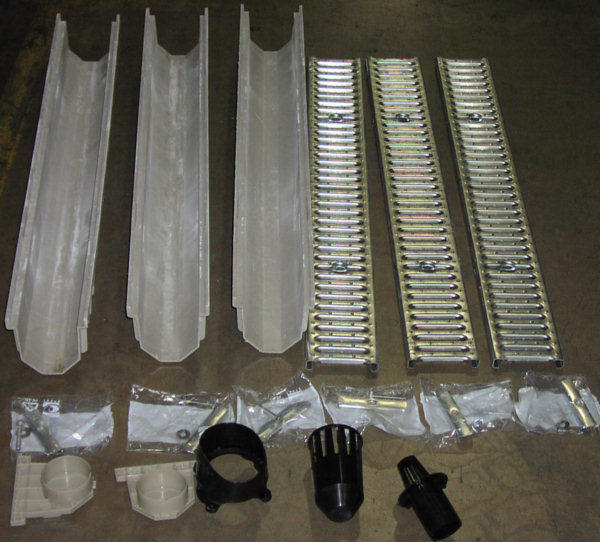 Specification
CPS303 Series Specification Sheets - Mearin 100 Fiberglass Spec
CPS1000 Series Specification Sheets - Mea 1000 4.8" Wide Grate Selection
---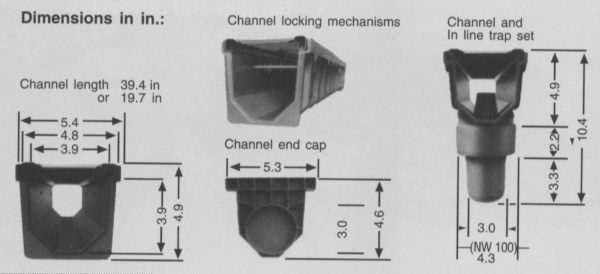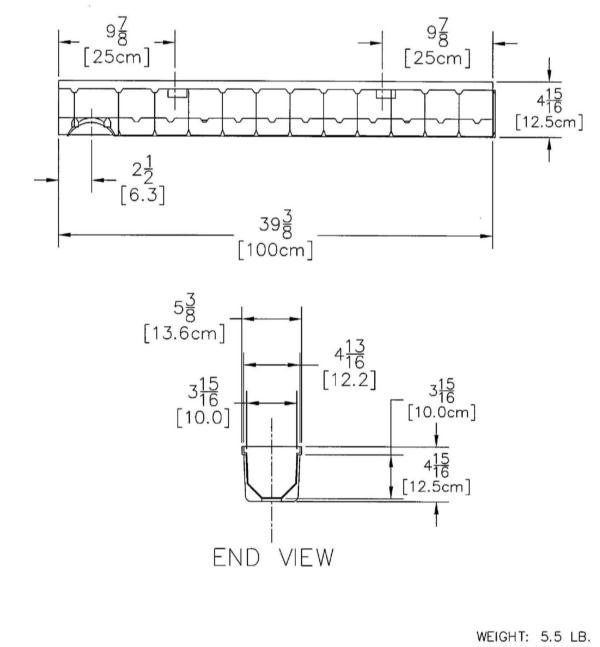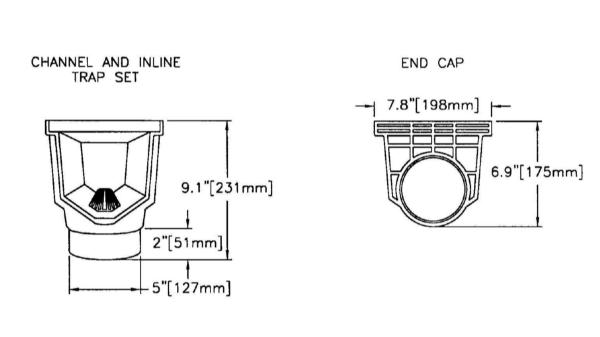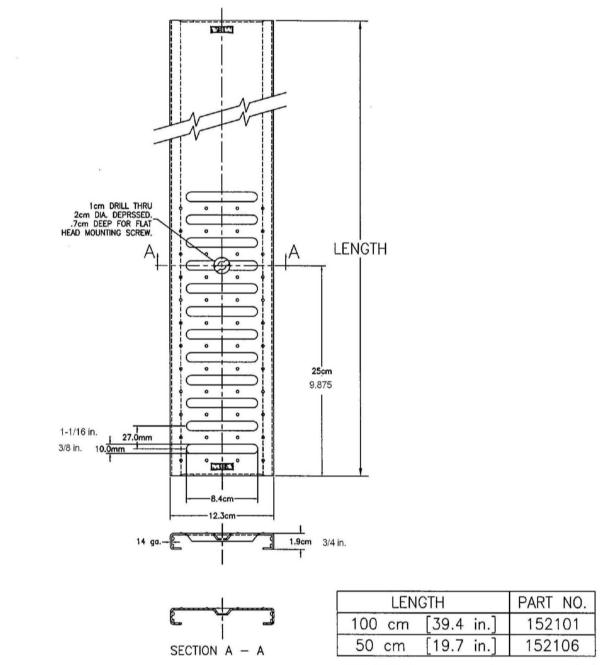 Price




2020 Promo

$400 Minimum
Order Today!