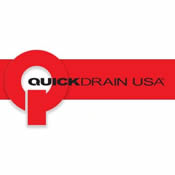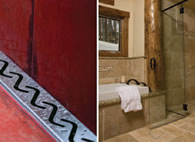 Proline Drain by
Quickdrain USA
Stainless Steel Shower Drain
Perfect for the use of of any size tiles, stone
Slabs, and even solid surface Material


Individual Items
Features
More Information
Pictures
Specification
The following discounts apply to all these products.

Armed Forces Day Discount on Orders Over $400.00 - Order Today!

Image

ID

Name

Description

Price

Quantity

PLD26 Quick Drain Stainless Steel Body

PLD26 Stainless Steel Body

PLD27.5 Quick Drain Stainless Steel Body

PLD27.5 Stainless Steel Body

PLD30 Stainless Steel Body Quickdrain

PLD30 Stainless Steel Body Quickdrain

PLD36 Stainless Steel Body Quickdrain

PLD36 Stainless Steel Body Only Quickdrain

PLD40 Stainless Steel Body Quickdrain

PLD40 Stainless Steel Body Only Quickdrain

PLD44 Stainless Steel Body Quickdrain

PLD44 Stainless Steel Body Only Quickdrain

PLD46 Stainless Steel Body Quickdrain

PLD46 Stainless Steel Body Only Quickdrain

PLD48 Stainless Steel Body Quickdrain

PLD48 Stainless Steel Body

PLD52 Stainless Steel Body Quickdrain

PLD52 Stainless Steel Body Quickdrain

PLD58 Stainless Steel Body Quickdrain

PLD58 Stainless Steel Body Quickdrain

PLD63 Stainless Steel Body Quickdrain

PLD63 Stainless Steel Body Quickdrain

PLD68 Stainless Steel Body Quickdrain

PLD58 Stainless Steel Body Quickdrain

Drain Trough Extension

Quickdrain Spacer Kit

Quick Drain Spacer 1"

Quick Drain Spacer 3/4"

Quick Drain Spacer 1 1/2"

Quick Drain Spacer 1 3/4"

Quick Drain Spacer 2 1/2"

QTS78 per foot

PLBSS Placement Brackets

Metal saddle for drain body

QS007

FP30P Flat Panel Quickdrain

FP30P1 Flat Panel Quickdrain

FP60P1 Flat Panel Quickdrain

FP60P3 Flat Panel Quickdrain

FPSFR FIRE-RATED FLAT PANEL

QS30P Quick Slope Quickdrain

QS8PP Quick Slope Quickdrain

ILCSS In Line Connector Quickdrain

Strainer Connector In-Line: ILCSS


LVBSS Leveling Brackets Quickdrain

Short Leveling Brackets: LVBSS


CRCSS Corner Connector Quickdrain

Strainer Connector Corner: CRCSS

QTSIC Inside Corners Quickdrain

QTSCC Curb Cover Quickdrain

QTSOC Outside Corners Quickdrain

Curb Form

Curb Form

Modified Urethane Sealant..10.0oz

Waterproofing Assembly Kit

80"x78" Membrane,

(4) Inside Corners, (2) Curb Covers,

(1) QDMUS Sealant Tube


Proline Shower Drain Features
Introduction:
The most limiting design factor in the whole bathroom is the traditional round drain in the center of a shower. This is due to its location, size and shape, but mainly the requirements it poses on the surroundings.
It does not need to be there!
The Old Romans figured it out 2000 years ago! The only way to drain a wet area with style, ease, efficiency and without design compromise is to slope one plane into one line!
Channel drains are a logical choice of architects, designers and other forward thinking people who want to utilize all the advantages that the system provides.
Most of the advantages of the system revolve around the simple concept of a one-way slope in the shower pan! The one-way slope in the wet area provides a uniform surface for design and installation of any material with any design.
The picture on the left shows a traditional shower drain in the center of shower pan, which creates a bowl-shaped surface with many limitations, such as the location of the drain in the center of the shower pan. This is exactly the place where most people stand! ProLine drains can be installed anywhere in or around the wet area. Please see below:

The bowl shaped surface does not allow for the use of materials larger than 4" square, which is a huge design hurdle. A continuous one-way slope into a single line (ProLine drain) provides a perfect surface for the use of any size tiles, stone slabs and even solid surface material.
ProLine Drains can be used as a barrier for water on the floor to prevent it from running out into the areas where it is not welcome. Below is an example of a threshold installation where the ProLine Drain protects the dry area from any leaks caused by faucets, showers, tubs or toilets.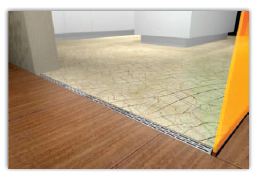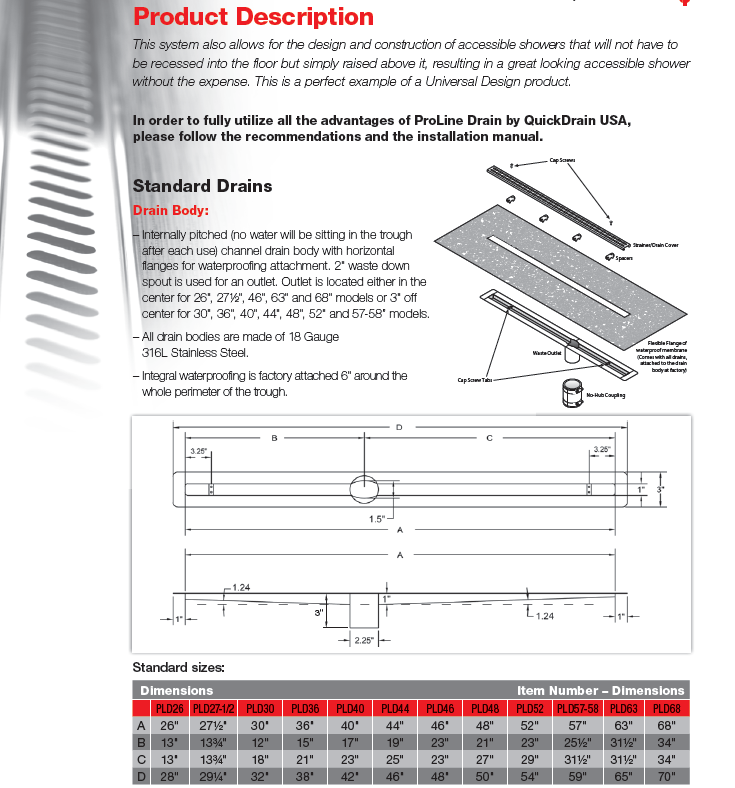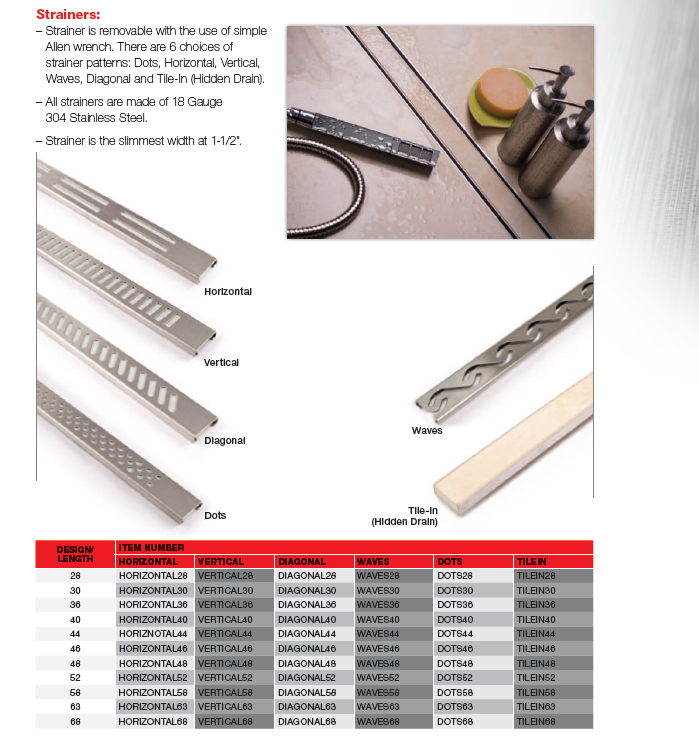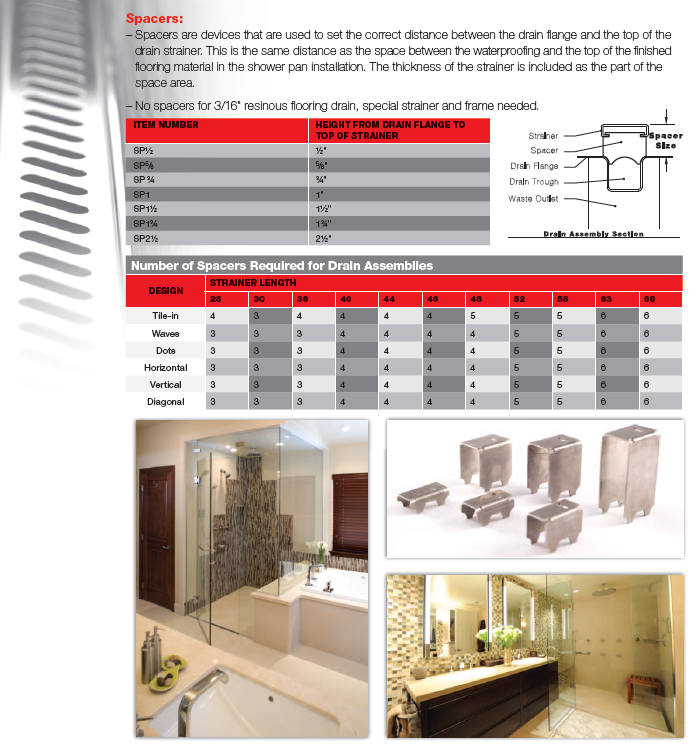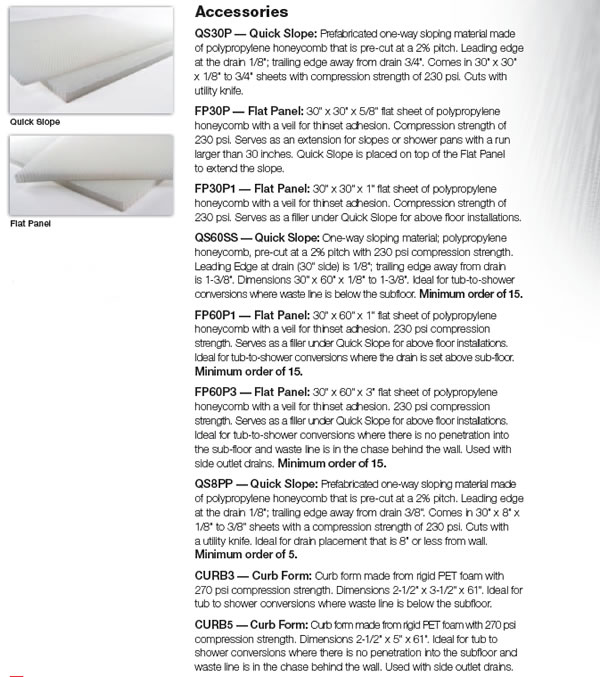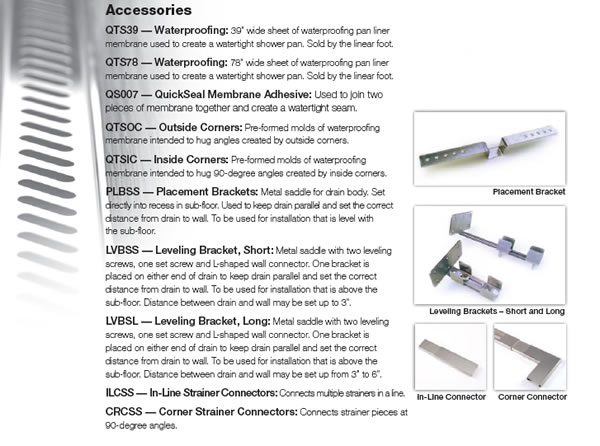 More Information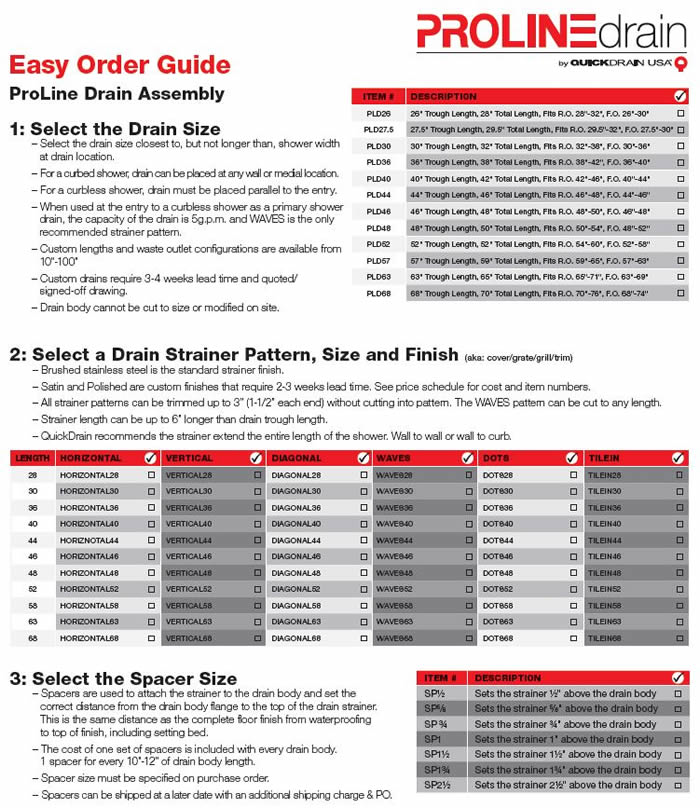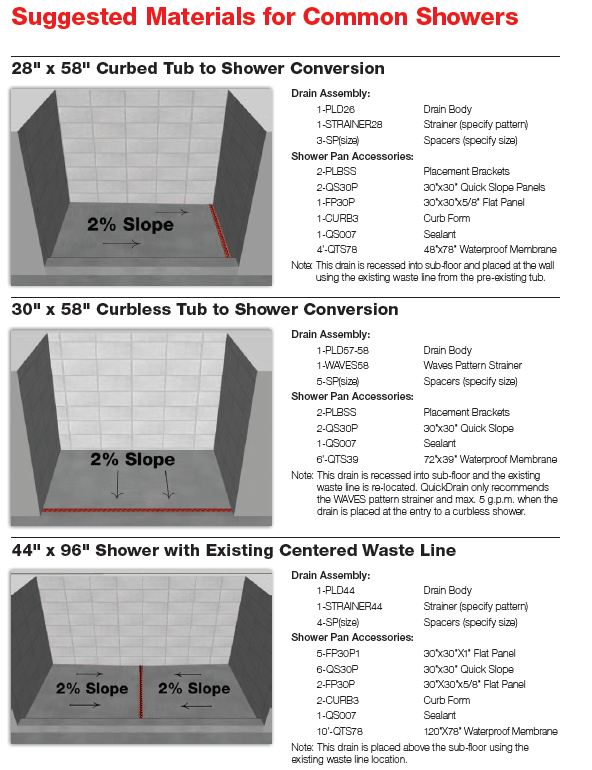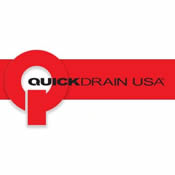 Pictures