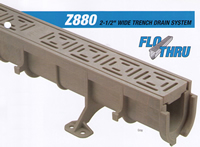 2 1/2" Wide Zurn Z880 Kits
Complete kits from 8 to 96 feet
HDPE With Decorative Grate - 48" Channel Sections.
Available in Flat Only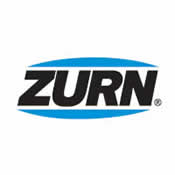 Kit

Price

s

10-99 Ft

Features

More

Info

rmation

Pic

ture

s

Spec

ification
CPZ880 Series - 2 1/2" Wide HDPE Channel - Decorative HDPE Grates - End Caps - Bottom Outlet
Click on "Configure" For more Detail And Upgrade Options for each Length
End of Year FREE SHIPPING on Orders Over $200
Features
Overview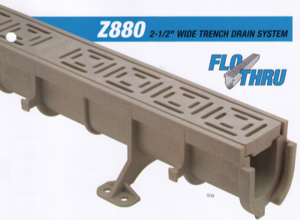 Complete system - Each Kit includes:
Specified number of 48" meter sections of trench drain

Specified number of 24" Decorative grates

1 - 1 1/2" No Hub Bottom outlet

2 - Solid End Caps

1 - 1 1/2" No Hub End outlet.

Key Features of the Z880 Trench Drain:
Designed for Residential, Shower, and Pool Markets.
1-1/2" End and Bottom Outlets Included.
48" Modular Channel Sections with 24" Grates.
Durable and Lightweight - Strong Corrosion Resistant Material.
3" Trench Drain Depth for depth restricted applications.
Interlocking Joints.
Prefabricated 45 and 90 degree channels.
Five Standard Colors - Gray - Brick Red -Blue - Sand - and White.
Low cost - Easy to install
Need more information?
Contact Us
Today!
More Information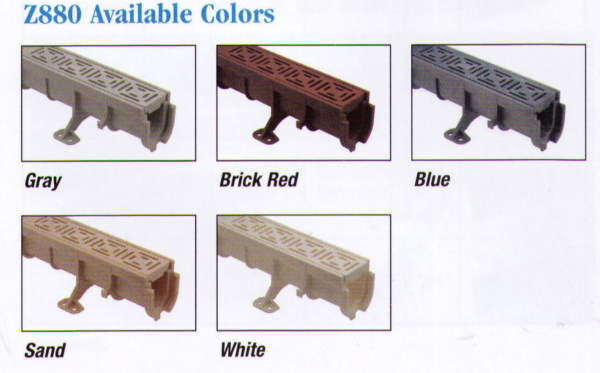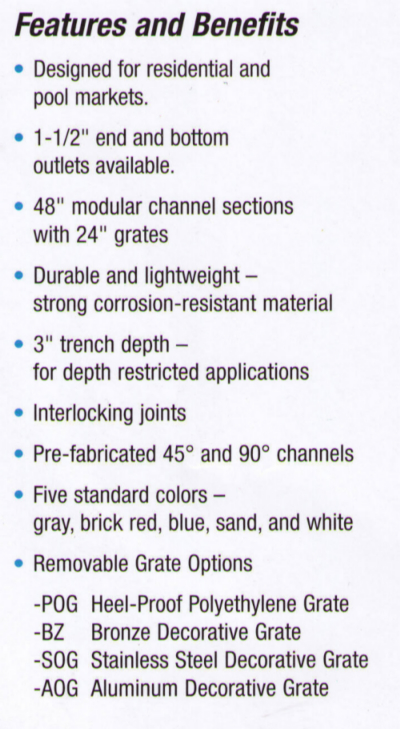 Pictures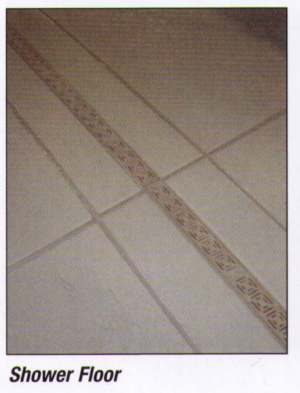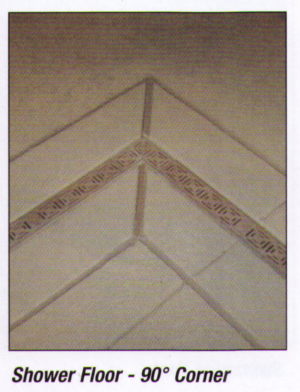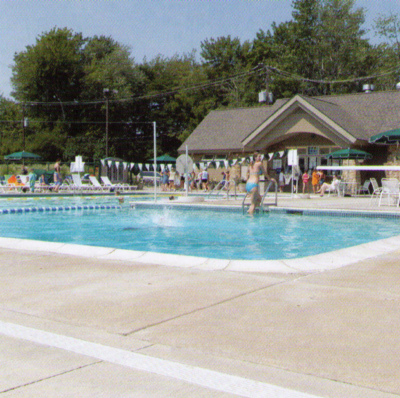 Specification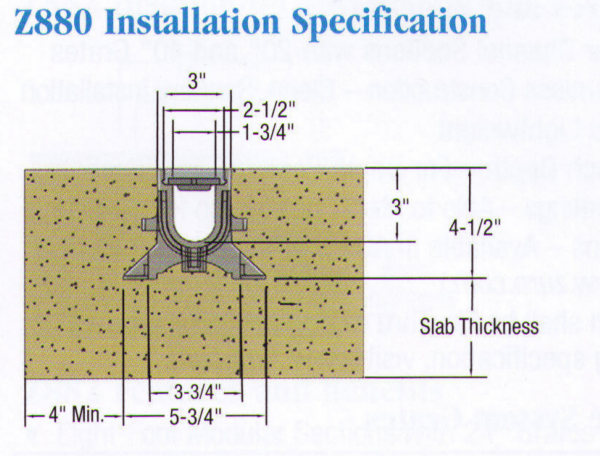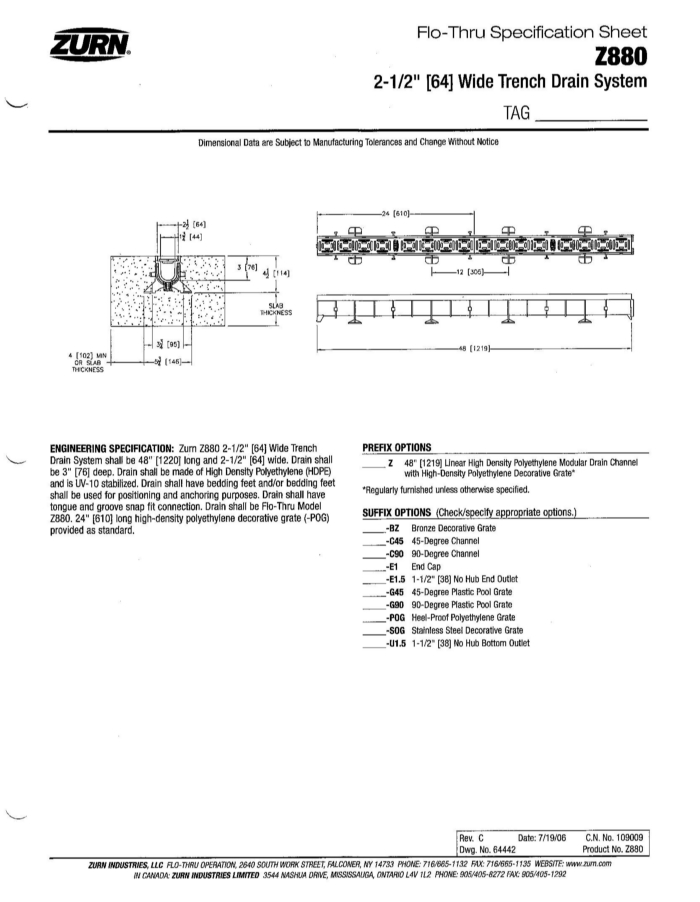 Price





End of Year Promo


$200 Minimum
Order Today!